Study chairs for sale in South Africa. Whether you are looking for customised seating or simply wishing to buy an office chair for your home, look no further! We sell a wide range of chairs suitable for students and anyone working from home. 
Popular study chairs for your home office
1. Study Chairs for Sale…..BUY ONLINE!
Our online shop allows you to purchase office chairs 24/7 and have them delivered for free anywhere in South Africa. For your convenience:
Study chairs for sale
We have been manufacturing chairs for offices and homes since 1986 and we understand that buying chairs can be expensive, so it is important to 'get it right'. What influences the price of a study chair?
4. Visit our Showroom where we have study chairs on sale for immediate dispatch
At our factory and head office located in Spartan near Kempton Park. Available for sale directly from our showroom, we have a broad range of chairs for your study or home office, as well as a select range of desks and other office accessories. Our highly qualified team of Office Ergonomics Risk Facilitators are on-site to professionally assess your needs and assist you in purchasing the product that best suits your requirements. 
Our aim is to provide you with a number of office chair options that you can 'test drive', until you find one that best suits your needs….and your budget!
Visit our showroom!
We are open Monday to Friday
Contact us to make an appointment, or complete the form, or simply call us on (011) 392-6803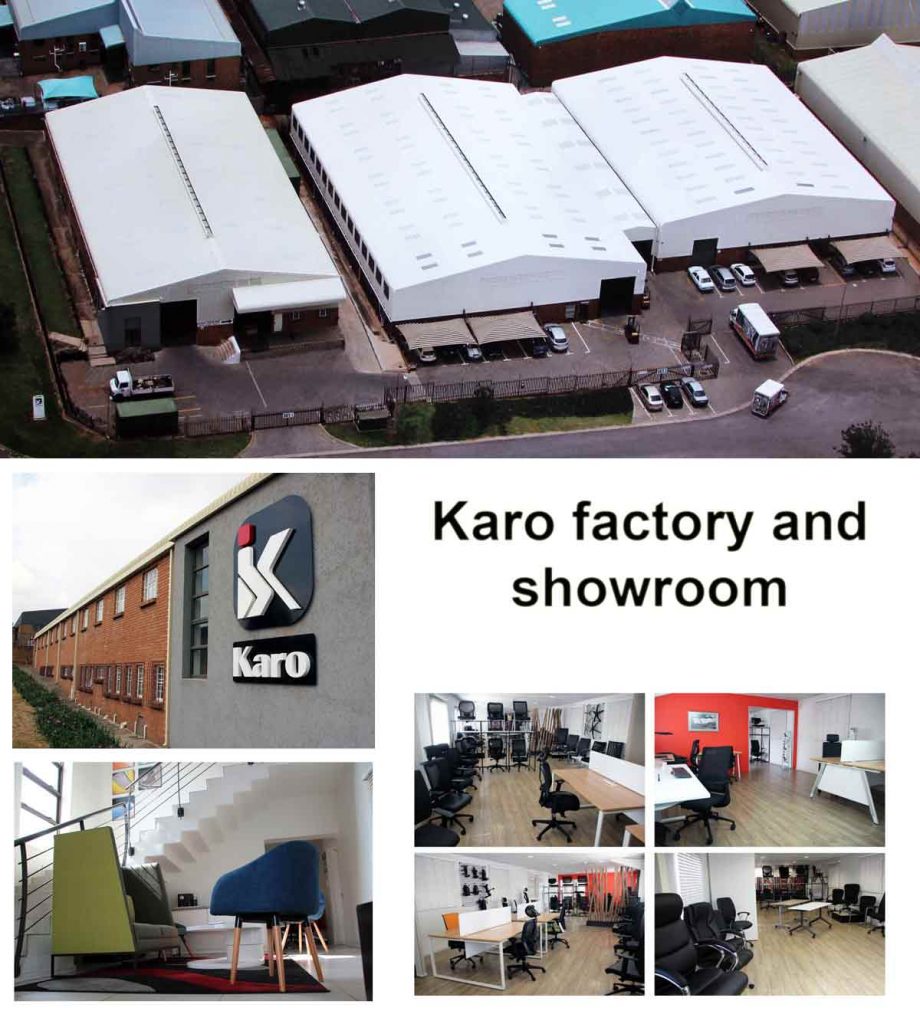 The study chairs that we offer for sale online can be delivered anywhere in South Africa free-of-charge. In conjunction with our own vehicles for deliveries within Gauteng, we partner with national carriers that service the entire country.
Once your order is complete (for customised chairs), our standard delivery lead time within the greater Johannesburg and Pretoria area, is 1-4 days. 
5. Returns Policy
When you purchase a product from Karo, we include a 100% satisfaction guarantee. If you are not completely satisfied with your purchase, you can return the product to us and we will either repair it, replace it, or issue you with a full refund, subject to our standard Returns Policy.
Contact us for more information.