The IDONSA Task Range for 24/7 usage
The Idonsa is a no-nonsense, robust, hygienic and comfortable chair range that is designed for heavy 24/7 usage.
By including our unique NUGEN footring that remains at the correct height, the Idonsa can be tailor-made for your specific factory environment. Simply tell us the workstation height and we will manufacture accordingly! Furthermore, we can colour-code the chairs to ensure they remain in their designated areas.
The IDONSA range is ideal for the highly demanding industrial, food processing, laboratory, retail, medical, surgical, logistical and distribution centre environments.

NO ASSEMBLY required.
Simply remove the packaging and start using your chair!
This product is delivered to your door anywhere in South Africa and is FULLY ASSEMBLED.
Within the greater Gauteng region, a Karo delivery vehicle will deliver your order. For all other regions, we use a third-party courier service.
All products delivered by a Karo vehicle are wrapped in protective plastic packaging. 
For added protection, products delivered by courier are packed in a cardboard box.
How does Karo process online orders?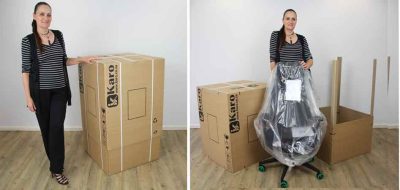 Delivery is FREE to any location in South Africa.
This is a customised product that is made-to-order. Contact us for available options and delivery lead times.
For your convenience, we offer a variety of highly trusted South African third-party payment portals.
Simply select your preferred option.
The Idonsa has an acceptable Ergonomic Rating.
We offer free returns or exchanges within 14 days of purchase.
You can either return your product for a different one, or get a full refund - no questions asked!
Notes:
Returned items must have all their original tags attached and must be returned in their original packaging.
Returned items must have no visible signs of wear or use.
See our Returns Policy for details.