If you are buying a new chair for your office or desk at home, you will be faced with options that include chairs with a mesh backrest and upholstered seat, full mesh or membrane chairs, and of course fully upholstered chairs. Upholstery options include fabric, vinyl or leather, which then begs the question as to which is better. Mesh vs leather vs vinyl vs fabric office chairs. Office chairs with a membrane backrest, and to a lesser extent chairs with both a mesh seat and backrest, have become extremely popular. However, there are few things that you should consider before buying a mesh chair for your office or desk at home.
Comfort is King!
Comfort is the most important consideration when buying a new office chair.
Design of Mesh Chairs
A mesh chair uses a breathable membrane that is stretched across a metal or plastic seat or backrest frame, before being fastened into position. The skeletal structure of a membrane chair is designed to support your body and promote good posture.
On a full-mesh chair, the frame will include both the seat and the backrest, either as two separate parts, or as a single continuous frame. A combination mesh chair, which is the most common variant, has a membrane backrest and a conventional upholstered foam seat.
1. Advantages of Mesh Office Chairs
The enormous popularity of membrane chairs has resulted in huge improvements to their aesthetic design and comfort. In general, these chairs have the following advantages compared to their fully upholstered counterparts.
a. Ventilation
Unlike leather and fabric chairs, the open structure of the membrane allows air to circulate naturally between your body and the chair. This provides a much cooler sitting experience and reduces heat buildup and the creation of 'sweaty hot points' where your body is in contact with the chair. The free flow of air through the membrane also helps your skin breathe.
b. Lightweight
Mesh desk chairs have an minimalistic design and are constructed from lightweight materials like aluminium and plastic. They are therefore much lighter and easier to lift and move around.
c. Easy to clean
Membrane chairs, and in particular the full mesh variety, are easy to clean. Stains and spills can quickly be removed using a damp cloth and a vacuum cleaner to get rid of any loose debris, hair, etc. In contrast, spills on fabric upholstery are often more difficult to clean.
d. Availability
Mesh chairs are commonly available in furniture stores, departmental stores, office supplies and online shops. The popular option is a chair with a mesh backrest and a foam cushion seat that is upholstered in leather, vinyl or fabric.
e. Price
Membrane chairs are generally cheaper than upholstered chairs, especially those upholstered in real leather. The appealing aesthetic design of a membrane chair combined with an affordable price, makes them an attractive financial proposition. What influences the price of an office chair?
Membrane chairs have great advantages. However, there are some disadvantages, especially when comparing FULL MESH and COMBINATION MESH office chairs.
2. Disadvantages of Full Mesh Office Chairs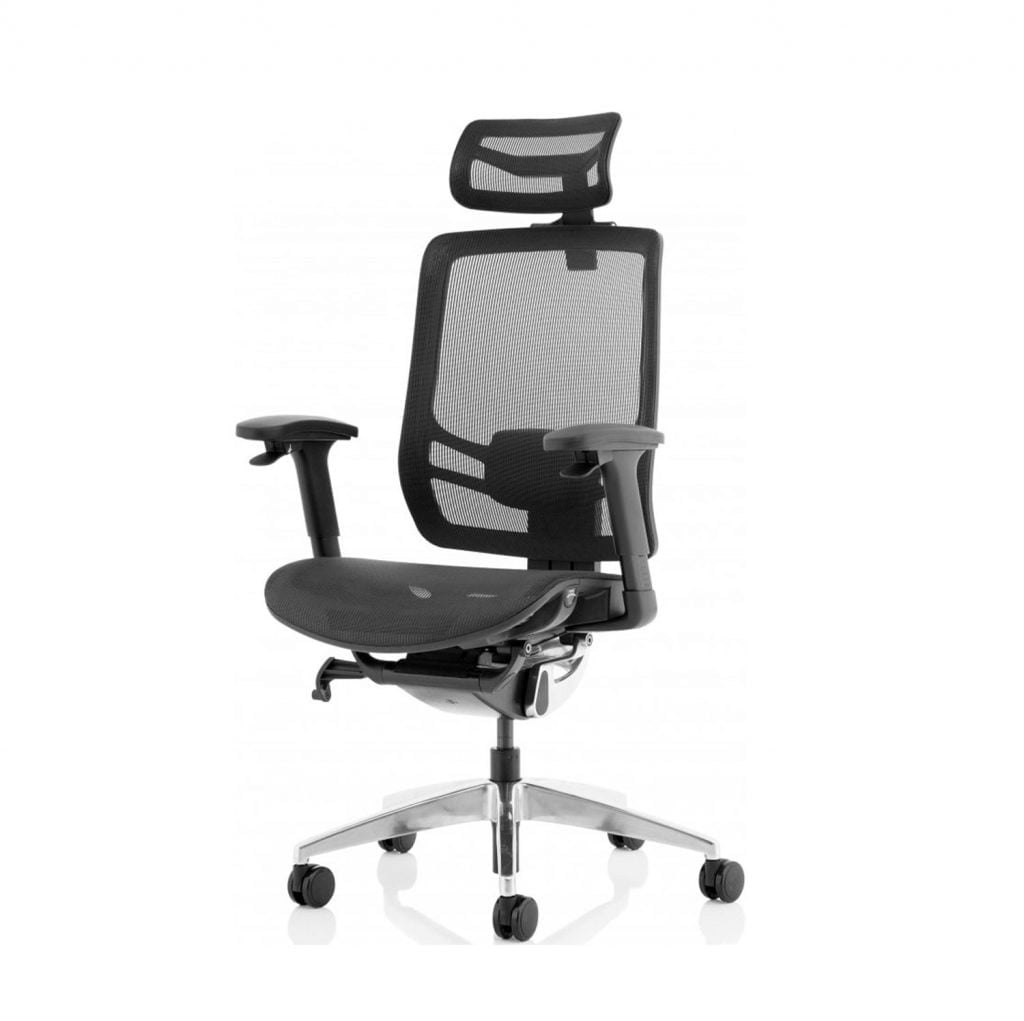 Although mesh is both flexible and supportive and can conform to the contours of your body, it is not considered very comfortable when used for the seat of an office chair. The reasons are:
3. Combination Mesh Office Chairs
Mesh vs leather vs fabric office chair? At first glance, a fully upholstered chair in leather or fabric may seem like the most comfortable option. The additional padding provided by an upholstered seat and backrest allows you to 'sink comfortably' into the chair. To get the best of both worlds, the most common option is a combination chair that has a membrane backrest and an upholstered foam seat.
The mesh backrest and upholstered foam seat, combines the advantages of fully upholstered and mesh chairs to create the ultimate sitting experience.
The softer foam padding provided by an upholstered seat, is more comfortable than a mesh seat.
4. Beware of poor quality membranes
Mesh chairs, especially those with a poorer quality membrane, are not as durable as other designs. A mesh that lacks elasticity will soon start to sag. Not only will it then provide less support for your body, but it will dramatically reduce the aesthetic appeal of the chair. Furthermore, a sagging mesh will ensure that your body makes direct contact with the backrest and/or seat frame, thereby increasing your level of discomfort.
Conclusion
Good quality combination mesh office chairs are exceptionally comfortable. If you are unsure, contact one of our Office Ergonomics Risk Facilitators for expert help and advice.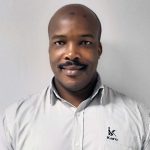 Author: George Mashinini
Office Ergonomics Risk Facilitator at Karo Manufacturing (Pty) Ltd
11 June 2021