Are you searching for suppliers of "office furniture in Johannesburg, Pretoria or Centurion"?
Would you prefer to buy fully assembled office chairs in Johannesburg directly from a furniture manufacturer and possibly collect them from their Gauteng warehouse located near Johannesburg?
When you see office furniture online in Johannesburg, are you hesitant unless it is a reputable seller like Makro or Takealot?
Due to the increase of online purchasing, customers are seeking multi-channel retail experiences. Customers who are looking to purchase office furniture and chairs in Johannesburg or Pretoria, now have the option to purchase products directly from our warehouse and showroom. Can I buy Karo office furniture online and avoid the retailer?
Purchasing office chairs or office furniture directly from our Johannesburg showroom is a wonderful experience! Engage with our Ergonomic Risk Facilitators as they assist you in your quest for the best ergonomic furniture solution.
What are the Pros and Cons of buying office furniture directly from our Gauteng showroom near Johannesburg?
Taking time off to visit our Johannesburg office furniture showroom and warehouse.
Buy office chairs
We have a broad spectrum of office chairs available for immediate delivery. Visit our showroom or buy online.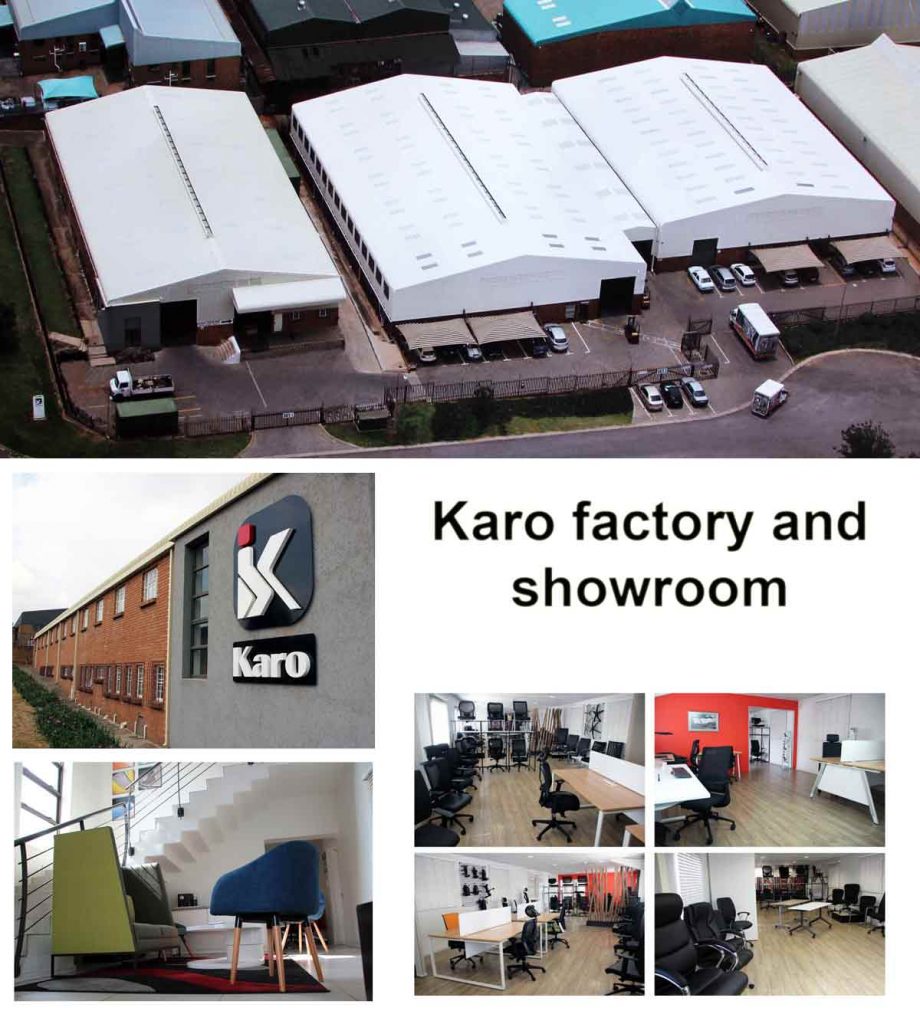 We are suppliers and manufacturers of office furniture and have a huge showroom and warehouse located in Gauteng, outside Johannesburg.
Using our own vehicles, we deliver our office chairs and other furniture to clients in greater Johannesburg, Pretoria and Centurion. For all other areas, we use reputable courier services.
What are the Pros and Cons of buying office furniture online?
COVID-19 has changed the way we shop. For many of us, buying anything and everything online has become the norm. Buying office furniture and other products online can be risky. Will my products arrive? What if they are wrong? Can I send them back? Will the seller scam my credit card? These are just a few of the risks and fears….and there are many more! How Karo minimises the RISKS and addresses your FEARS of buying online.
Because you are unable to see and touch the products before you make a purchase, it is more difficult to clearly understand the differences in value between them.
Karo is a Johannesburg supplier of fully assembled office furniture and chairs

Any chair purchased via our online shop, will be delivered to your door FULLY ASSEMBLED.

For added protection during transport, chairs delivered to regional areas are FULLY ASSEMBLED and boxed (as shown).
If you are unsure what to buy, you can chat to one of our Ergonomic Risk Facilitators on 011 392-6803 or via our online chat. We will gladly assist you in finding a product that matches your needs.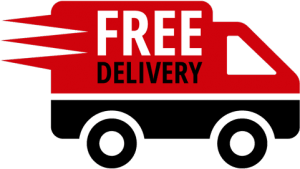 There is NO SHIPPING COST for all Karo office chairs purchased directly from our online shop.
NOTE: Karo office furniture bought from Takealot or Makro, may incur a shipping charge for areas outside Johannesburg.
The Knowledge Centre on our website has many knowledge articles on Ergonomics, Office Space Design, Product Care, Health & Wellness, etc. Alternatively, contact us on 011 392-6803 or via our online chat and we will gladly assist you.
Conclusion
Buying office furniture directly from our Johannesburg showroom and warehouse, or online, is risk-free. We back-up our products with extended warranties plus a 14-day money back Returns Policy.

Only office chairs purchased through our online portal are FULLY ASSEMBLED and have FREE delivery to all areas in Johannesburg, Pretoria and throughout South Africa.