You are in the market to buy a swivel office chair. You Google something like "what is the best typist chair for back problems," and you get rewarded with a long list of suppliers of office chairs at various price points. Confusion sets in. Will you be doing typist work? Probably not, unless of course you are still the proud user of a 1975 IBM golf ball typewriter! You now ask yourself whether you need a typist chair, and if you should head off to Makro.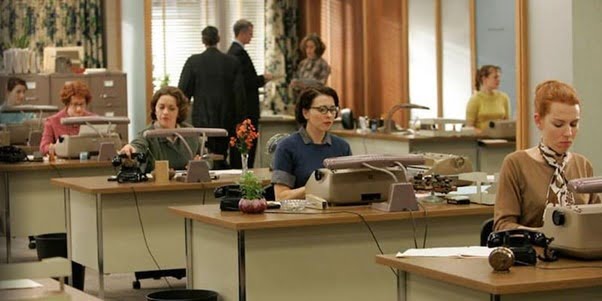 Times have radically changed the way we deal with words. IBM typewriters have long been replaced by omnipotent computers that do a myriad of other things than just produce a type written document.
Typist pools have become redundant. The need for mechanically generated documents has disappeared along with the traditional "typist". However, the term "typist chair" remains a frequently used search term in search engines. Nowadays it is used as a generic term for a budget task or operators chair with minimal ergonomic features.
A budget typist chair is usually available at a low price.
These chairs typically only have limited functionality and include a:
Times have changed…
Not only has the era of typewriters and traditional typist chairs moved on, but so has our awareness of the ergonomic requirements of a seated person. We now know that incorrect sitting, especially for long periods, is detrimental to our health, the quality of work and overall productivity.
Instead of sitting behind a typewriter all day, most of us now spend the majority of our day on a keyboard behind a computer that performs many different tasks. Today we are fortunate that our choice of available swivel office chairs for different work applications, is huge. Typist (task), executive, heavy-duty, industrial and orthopaedic office chairs for back problems, are just some of the choices! Where can I buy the best typist chair in Johannesburg?
With so many options, how do you select a typist chair?
In trying to select a typist chair, you are now faced with further questions, some of which are shown below.
The answers to ALL the above questions (and many others), can be found in our Learning Centre.
Conclusion
When you are at Makro or any other office furniture dealer looking to buy a "typist chair", don't simply buy the first option. Get answers to the above questions and consider all the ergonomic options available. Finally, select the office chair that best meets your needs and budget.
Author: Joachim Roetger
Director at Karo Manufacturing (Pty) Ltd
9 March 2021